Media Center 媒体中心
2012-9-10
Grenada's Representative to China Richard Nixon appeared on China National Television to talk about China-Grenada ties.
See the video here.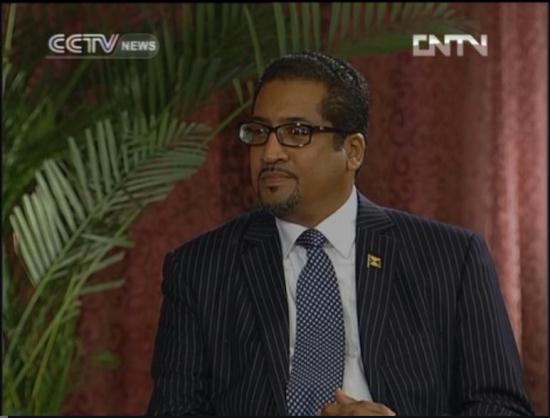 2012-5-31
Memorandum of Understanding Signed with the Government of China
Beijing, May 31st 2012:  Today in Beijing, a Memorandum of Understanding was signed between the National Development and Reform Commission of the People's Republic of China and the Ministry of Finance, Planning, Economy and Cooperatives of the Government of Grenada concerning the Provision of Goods for Addressing Climate Change in the State of Grenada, Carriacou and Petit Martinique.
Read the full press release here: Press Release May 31, 2012
April 2013
M
T
W
T
F
S
S
« Sep
1
2
3
4
5
6
7
8
9
10
11
12
13
14
15
16
17
18
19
20
21
22
23
24
25
26
27
28
29
30

Archives